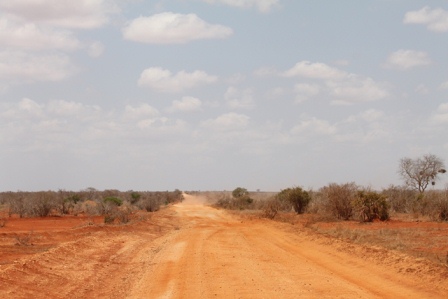 The road from the airport of Mombasa was taking me to Watamu had something magical but sad at the same time. It was as if all those dirt roads and villages without running water wanted to make me feel guilty about the fact that that night I would sleep in a room with a comfortable bed and air conditioning. When we are faced with poverty, we always feel small and small.
Watamu is a part of Kenya that actually does not have much of Kenya . Or rather, it is the tourist destination par excellence since it has a beautiful sea and easy access to various excursions.
By the way, on the beach you will find many, many beach boys , always smiling guys ready to sell you any type of package at prices much cheaper than those of the resorts and some of them are well recommended in the world of the web. I have, in fact, bought a package for € 250 (including accommodation in the savannah and meals) that offered: Safari at Tsavo East, Blue Safari and ride to Malindi , another town not far from Watamu that, in my opinion, however it does not have much of memorable to tell. The two safaris, however, fall into the most beautiful experiences of my life .
Tsavo East safari is definitely the most 'purchased' safari. About three hours from Watamu, it is a truly unmissable experience! Kenya postcards , with all the animals imaginable free in their habitat and very close to the jeep: the giraffe at sunset, the elephants, the rhinos, the lions and many others. It allows you to make a little stop, before entering the savannah, to admire the crocodiles and the little monkeys. Beware of sunglasses, they seem to have a certain tendency to steal them! Usually this experience lasts two days because inside the park there are also places to sleep. Imagine the excitement of waking up at dawn with that show before your eyes!